Sponsors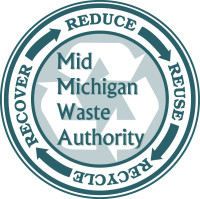 The Macker on M-57 Manufactures Family Fun
The word is out regarding the Chesaning Gus Macker 3-on-3 Basketball Tournament. It's the place to be, the event you can't miss.
It has a lot going for it like the perfect location in the middle of the family friendly village of 3,000 people on the Shiawassee River and not far from Saginaw. Highway M-57 is even detoured a bit for the weekend so Macker players can enjoy basketball in the streets as well as the great collection of restaurants and unique shops in the center of town.
Mark Ervin of Mel Ervin Ford and the Downtown Development Authority lead the effort on the event that local sponsors, athletes, volunteers, the village and Chamber of Commerce have jumped in to support. Ervin calls Chesaning a great sports area that enjoys the spirit and competition of a Macker.
Registered officials will once again be used on all courts to enhance the competition, and the little Mackers get to play on the Dream Court. Dunk contests are presented for those who like their hoops above the rim.
For those who might like to combine camping with their basketball, the Chesaning Showboat Campground is a perfect full-service destination just a few blocks from the courts.
Gus Macker is a gathering for families, and everybody can play in the tournament that includes age group competition against teams of equal size and experience. Put 130 North Saginaw in your GPS application to find the tournament and plan on coming. Everybody will be there!