Sponsors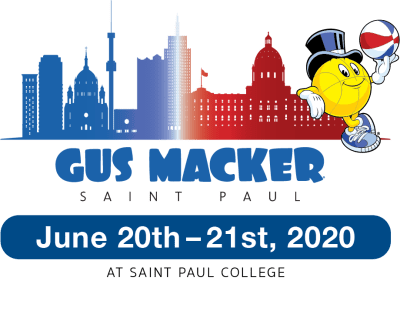 GUS MACKER IS BACK!
SPARE KEY BRINGS NATION'S ORIGINAL 3-ON-3 BASKETBALL TOURNAMENT BACK TO SAINT PAUL COLLEGE JUNE 19-21
(St. Paul, MN): America's original 3-on-3 Basketball Tournament is returning to St. Paul, Minnesota this June 20-21 and registration is now open!
Long one of the fixtures of outdoor basketball the Gus Macker Tournament, www.macker.com, sees nearly 40 American cities hosting thousands of 3-on-3 teams for some of the greatest family-friendly competition of the summer.
Spare Key, www.sparekey.org, along with Presenting Sponsor Network Title, https://network-title.com/, are hosting the 2nd Annual St. Paul Gus Macker Tournament at Saint Paul College.
Gus Macker has updated its registration platform to make it easier and more accessible for players of nearly every age and ability to register now at: https://macker.com/cities/st-paul-mn


Registration is $160.00 for a team of four and every team is guaranteed at least 3 games. Packet pick-up at Saint Paul College begins on Friday, June 19th with tournament play taking place Saturday, June 20th through Sunday, June 21st.
The Macker Tournament is designed so that anyone can play: male and female, young and old, short and tall, the most experienced to no experience at all. This maintains the purity and integrity of the driveway game.
Since 1987, the Macker tour has expanded, holding a total of 972 tournaments with over 2.2 million players – male and female from 7 years old to 50+ - and more than 23 million spectators.
Spare Key's www.helpmebounce.org platform supports families facing medical crises in more than 30 states. It allows families to alleviate financial stress by engaging in an ever-growing donor community to help raise funds to cover critical bills such as rent, mortgage, insurance, hospital, utilities and car payments.