COVID-19 Best Practices
Gus Macker Tournaments will follow state and local health department COVID guidelines for holding safe, outdoor events.
The onsite Player Registration process will be streamlined, allowing for a social distanced experience. The check-in system will be divided into separate Youth and Adult areas. Players can electronically sign their waivers online, before arriving at the tournaments, when they register at macker.com.
Player and Spectator space around the basketball court will be marked for best social distancing practices.
Tournaments may limit the number of teams allowed to play based on current COVID regulations.
Macker will provide hand sanitizing stations and PPE supplies near each court.
Gus Macker will provide full refunds to all teams registered for a tournament that is cancelled due to COVID issues.
Sponsors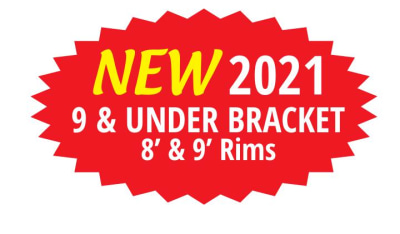 Gus Macker Declares Otsego is the Place to G0
The 6th Otsego Gus Macker 3-on-3 Basketball Tournament will bounce into action this summer in the neighborhood surrounding City Hall and promises to be a festival of family fun.
Otsego Main Street, an economic development and community empowerment program adopted by the city in 2013, will present the tournament. Otsego Main Street strategically chooses events and activities that strengthen the local economy and bring unique recreation to residents and visitors.
That makes Gus Macker, the most unique and best basketball tournament in the world, a perfect fit. The tournament promises to bring in thousands of players and fans, and Otsego is thrilled. Residents, schools and businesses have banded together to help make it a special weekend.
Hotels are available on West Main (M-43) and Stadium Drive in Kalamazoo
Register now and be a part of it. On that weekend put 117 E. Orleans, Otsego, MI 49078 in your GPS application and be part of the action.
Proceeds from the event will be shared between Otsego Main Street and Otsego Public Schools. Otsego Main Street will apply their portion of the proceeds to continued economic development efforts like festivals, events and great opportunities for local businesses, while Otsego High School will direct their funds back to the teams and clubs that volunteer to help make Macker happen.
Registered officials on all courts will keep things fair and friendly on the courts